At Landmark Roofing Inc., we use only the highest quality products from some of the top manufacturers in the business.
Note: If you do not see a product or brand you would like to use, let us know. This is a listing of our preferred suppliers, however, we can source any product or brand you like.

IKO Industries Ltd., has been manufacturing residential roofing shingles since the 1950's and today our products are providing homes around the world with beautiful, high performance protection. With Premium, Architectural or Traditional shingles and a wide variety of color options, there is always an IKO Shingle that can improve the look of your home while guarding your roof against the consistent onslaught of rain, wind, snow, sleet and sun.

When you buy Owens Corning Roofing Shingles, you can rest assured that our commitment to quality is of the highest importance. Our shingles undergo extensive testing to ensure they meet industry standards and certifications so that you feel good about your roofing investment. In addition, our products will delight you with their beauty and provide you with a confidence that your home is protected, today and tomorrow.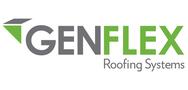 GenFlex Roofing Systems is a leading, full-line supplier of high quality single-ply roofing products for the commercial roofing market. Our razor-sharp focus on roofing is based on nearly 30 years of experience in the industry, and the partnerships we've formed with the best contractors and distributors in the business. So if you have a roofing challenge, question, or opportunity...chances are pretty good that we have a product, answer, or innovation to meet your needs.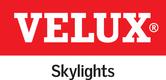 "Daylight and fresh air - That's our business."
For more than 70 years, The VELUX Group has created better living environments for people around the world...using daylight and fresh air. The VELUX product line includes roof windows and modular skylights as well as a range of decoration and sun screenings, roller shutters, installation solutions and remote controls.

James Hardie Industries was created in October 2012 but the modern companies' roots date back more than 100 years to 1888 when the enterprising young James Hardie left his family's tannery business in Scotland and immigrated to Melbourne, Australia, in search of new opportunities. Today, an industry leading supplier in the fiber-cement industry, James Hardie offers a variety of quality products including durable and low maintenance siding products, backerboard and pipe.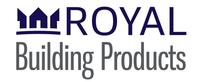 Royal Building Products is a leading manufacturer and distributor of building materials including siding, trim & moulding, decking and windows &doors. With humble beginnings dating back to 1970 in Toronto, Canada, by 1973 Royal Building Products expanded into window production becoming the first North American manufacturer of PVC window systems.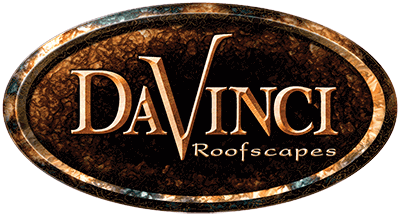 DaVinci products are modeled from actual slate and hand-split shake for natural, non-repeating beauty and decades of enduring and worry-free beauty. Their unique composite construction outperforms natural slate and cedar shake with a Class A Fire Rating, Class 4 Impact Rating and a 110 mph Wind Rating.